LED & Energy Efficient Lighting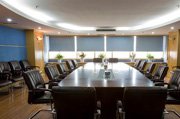 Energy efficient lighting can benefit domestic and commercial properties in a variety of ways. With some great new LED innovations you can provide a better quality lighting system throughout your property, whilst simultaneously lowering your expensive running costs.
LED light is considered green lighting as it has lower energy usage and can be updated at any point with a range of eco-friendly lighting products.
Complete electrical and mechanical services
New builds & retro fitting
Enhanced capital allowance
Finance and funding available
DPL Renewables are experts in LED lighting, providing a comprehensive service, including high quality components, professional installations and expert advice throughout Ipswich, Colchester, Norwich and the surrounding areas. With accredited engineers, and our links with DPL Electrical Services, you can rest assured that we'll take care of your every requirement, from start to finish.
We provide energy efficient lighting for the following establishments and more:
Schools & colleges
Public buildings
Ports & stations
Retail & shops
Hotel & restaurants
Offices
To find out more about energy efficient lighting and how it can benefit you, simply contact us to discuss your needs and we'll tailor our services around you.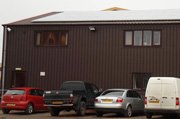 DC20 Cambridge – Energy Study
£304,000 savings over 10 years
| | |
| --- | --- |
| Services: | Electrical & Renewables |
| Client: | Cambridge Assessment |
| Main Contractor: | Barnes Construction |
| Architect: | Feilden and Mawson |
| Project Value: | 1.9M |
DPL were employed under a Design & Build contract working closely with Barnes Construction to deliver building services for a new print and storage facility.
The project involved retaining the existing lighting within the storage warehouse and office areas, however DPL carried out an energy study and put forward proposals to improve the efficiency of the lighting installation and feasibility of installing onsite photovoltaic generation.
The client was very impressed by our report and decided to invest £75,000 in LED lighting with automatic controls and £60,000 in Photovoltaics, to give total energy savings of £304,000 in 10 years and in excess of 1 Million pounds over a 20 year period. Payback period for the entire scheme was calculated to be 4.4 years.
Read more
More case studies »
More about DPL LED Lighting
DPL Renewables have installed numerous enabled 45w LED dimmable panels in offices at the port of Felixstowe.
These have performed so well that they have been specified as their standard LED option in any future upgrades.