Solar Panel Installation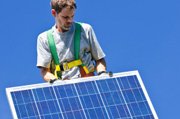 DPL Renewables have a dedicated team of specialist engineers to perform superior solar panel installations, and we utilise innovative technology that has been developed to work in harmony with your property to combat the ever increasing energy costs hitting domestic and commercial premises.
With our accredited engineers and quality manufactured products you get a comprehensive service from start to finish, getting the most from your installation and investment with our cost effective and reliable solar PV systems.
We are leading solar panel installers in Ipswich, Colchester, Norwich and the surrounding areas; simply give us a call today to talk to our professional, friendly team about how renewable energy can benefit you.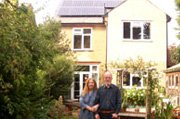 Kieran Fitzgerald, Colchester
The service at DPL was brilliant
Dear DPL Solar,
I am writing to give feedback on my solar installation.
I carried out a lot of research before choosing our installer.
The reason we chose DPL was the variety of panels that they offered, a mixture of prices, style and output. The pay back of seven to eight years with Sanyo panels swung it for us.
The service at DPL was brilliant. The guys who installed were excellent and very efficient. Everything went smoothly. The brackets went up on a Thursday and the panels and the electrics went up on the Friday, we were up and running with solar energy by that afternoon.
So far we are ahead of target for our energy production.
Read more
More case studies »