Solar PV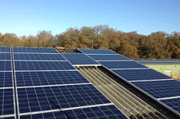 With electricity prices continually on the rise there are more and more people looking to switch to solar PV (photovoltaic) panels. Here at DPL Renewables we specialise in solar panel installation and take care of all the details for you from start to finish. With our accredited engineers you will have peace of mind that our superior work will guarantee the best results for your installation and investment.
We operate across Ipswich, Colchester, Norwich and the surrounding areas to provide solar PV systems, and with savings to be made on the ever increasing running costs of your home or business there has never been a better time to switch to solar energy.
Please contact our professional staff today to find out more about our PV solar panels or to discuss your plans to utilise the renewable energy options. We have extensive experience in the industry to ensure that our services will benefit your individual needs – whether you're a domestic or commercial customer.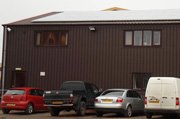 Neil Bomford Haulage
Likely to over perform by 20%
| | |
| --- | --- |
| Generating Plant Size: | 1 solar generating plant @ 19.74kWp. |
| Estimated Production: | 17,325.00/year |
| Panels: | ET Solar P660235 |
| Area: | 141.57m² |
| Inverter: | EverSolar TLC17k |
| Orientation: | 200 degrees |
| Inclination: | 15 degrees |
This project was commissioned on 21st February 2012 and was estimated to generate 17,325.00kWh per year. It has consistently over performed and in the first 8 months and had generated 16,321kWh on 21st October 2012.
This system is likely to over perform by 20% at this rate of generation.
In the first eight months, the earnings from the Feed in Tariff are in excess of £5,300.
Read more
More case studies »